For the Victorian rascal in all of us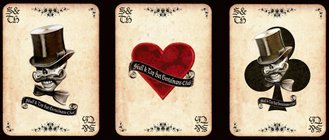 This deliciously dark event features burlesque, cabaret, comedy, illusions and traditional sideshow acts. No stone is left unturned
Hosted by the devious Painless Parties group
This chapter of this lavish event features various performances.
2020 ??
Farlee Farm, (near Newport) IOW
The new name for Jack Up yje 80's...
Come & relive the music of the 1980's on the first day and the 1990's on the second at this weekend event.
Fancy Dress is required !!
31st OCT 2020

FAN TC CON

Cowes enterprise college
The 2nd year of the Isle of Wight Comic Con.
TV and FILM guests, plus traders stalls, events, writers, panels and talks
Tickets see: FANTCCON.NET


31th October

DECADeANCE 2020
Cowes Yacht Haven
The Island's biggest charity decade dance event.
Every year it sells out so don't miss out. Tickets now on sale
CGI.con
Computer game event on the IOW
https://cgicon.co.uk/
31st December (NEW YEARS EVE !!)
Still to be confirmed

The Isle of Wight's biggest new years party !!
Over a thousand party goers turn up in costume and dance the night away to the world's greatest electric music.